Red and Green Quilt from Mississippi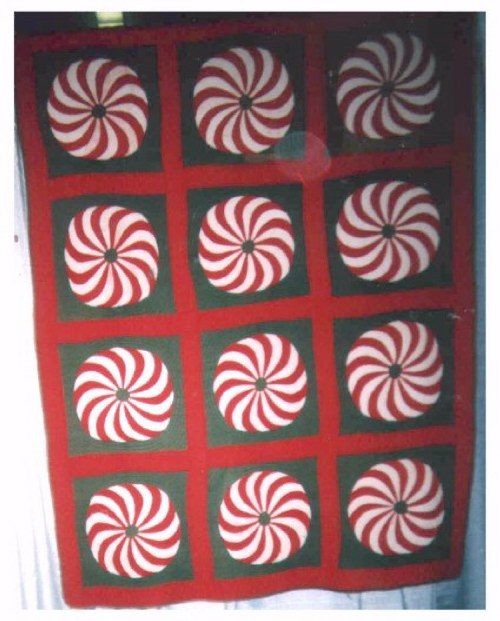 The way the quilt was hung left much to be desired. It was hung facing the quilt across from it. Hence, the sideways look! Anyway here's the low-down about this wonderful quilt: Size is 62 X 79 inches. This quilt is from the 1870-1900. The title of this quilt is "Wheel of Time", comes from Choctaw County, Mississippi. This "peppermint" quilt is an example among the hundreds of red and green quilts made in Mississippi and throughout the country during the late nineteenth century.
The white spot in the upper first row is the result of the film processing and is not on the quilt. So much for taking our snap shots to Walgreen's for processing!