2005 AQS Show WINNERS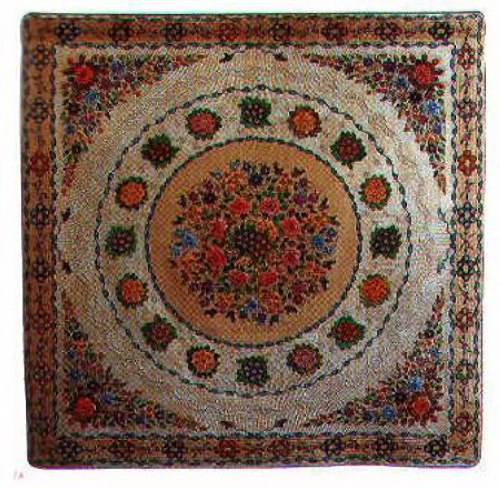 HANCOCK'S OF PADUCAH BEST OF SHOW AWARD 2005
#105 "BIRDS 'N ROSES, by Margaret Docherty, Broom Park, Durham, UK.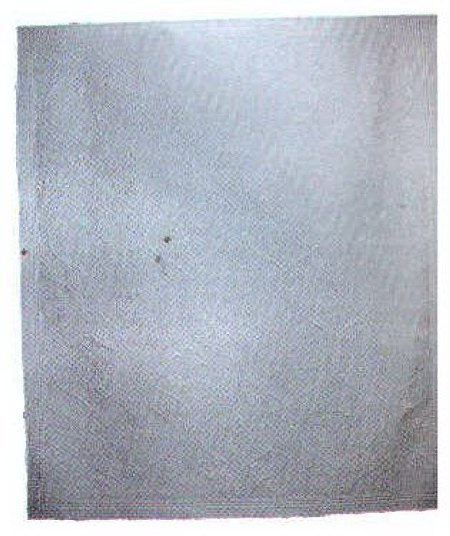 American Quilters Society Handworkmanship Award
ALABASTER RELIEF Zena Thorpe, Chatsworth, CA.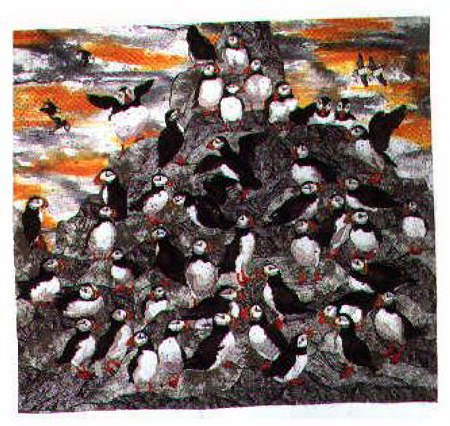 BERNINA MACHINE WORKMANSHIP AWARD
PUFFINS, SHIRLEY P. KELLY, COLDEN, NY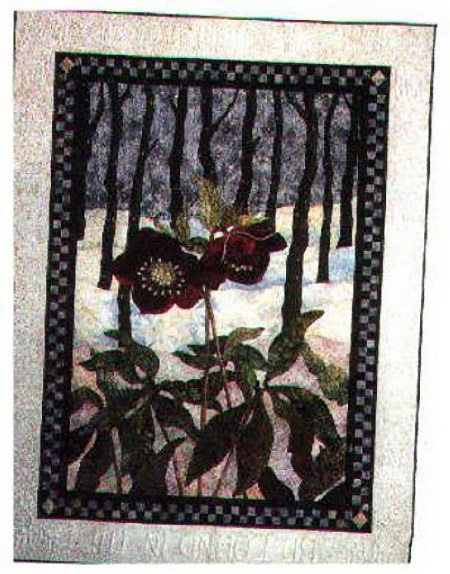 RJR BEST WALL AWARD
UNEXPECTED BEAUTY, SANDRA LEICHNER, ALBANY, OR.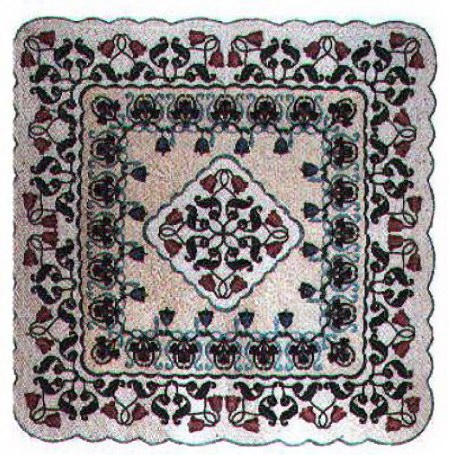 GRAMMILL LONGARM MACHINE QUILTING AWARD
BIRDS 'N PARADISE, LINDA V. TAYLOR, MELISSA, TX.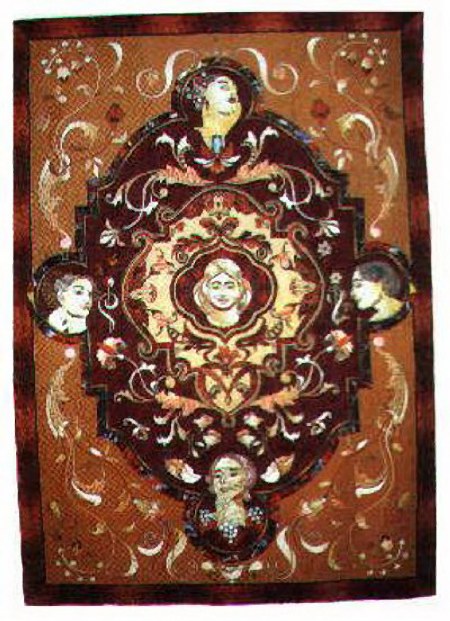 McCALL'S QUILTING HAND WORKMANSHIP AWARD
BETWEEN DAY AND DREAM, MARGARETE C. HEINISCH, WEST HILLS, CA.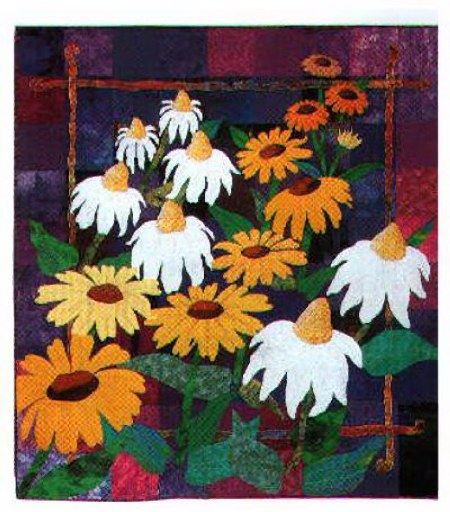 BROTHER WALL MACHINE AWARD WORKMANSHIP AWARD
GEORGE'S GARDEN, ANN FAHL, RACINE, WI.
BED QUILTS
APPLIQUE--MOUNTAIN MIST/LEGGETTE & PLATT
FIRST: SUBTLE SIXTIES (COPYRIGHT 2004), LINDA ROY, KNOXVILLE, TX.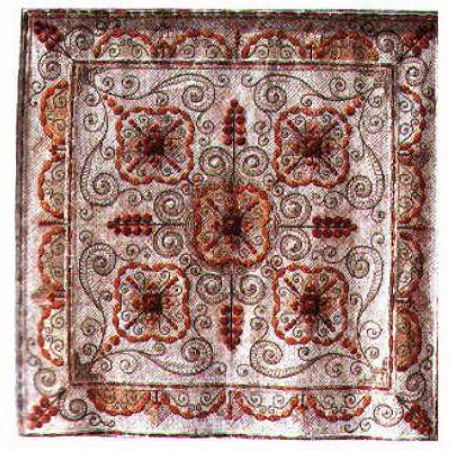 SECOND: A PRESENT OF ROSES, KEIKO MIYAUCHI, NAGANO, JAPAN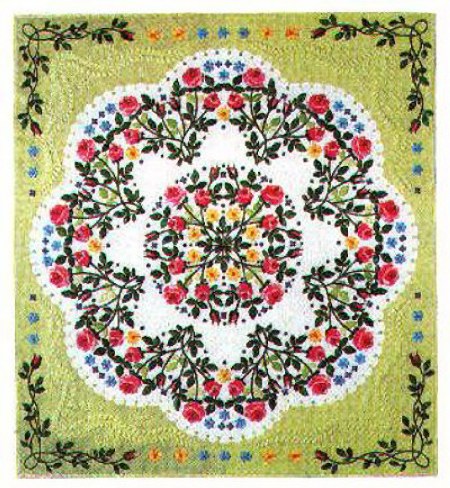 THIRD: POPPY GARDEN, LINDA BENZEL, CARLOTTA, CA.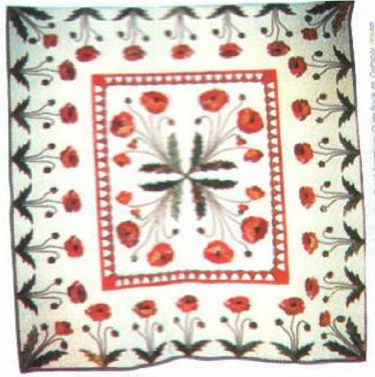 PIECED --HOBBS BONDED FIBERS
FIRST: LOG CABIN MEDALLION, FUMIKO OHKAWA, KOBE, HYOGOKEN, JAPAN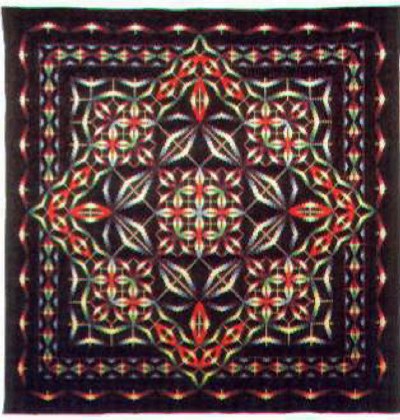 SECOND: MUSCADINE WINE, BARBARA NEWMAN, BRANDON, MS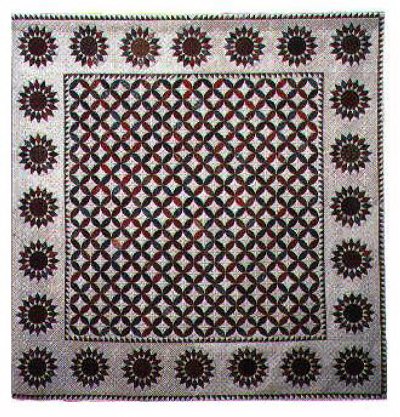 THIRD: SALINDA'S GARDEN, RENEE THOMPSON, MUKWONAGO, WI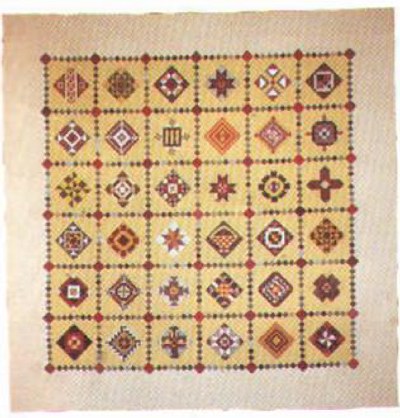 MIXED TECHNIQUES--EZ QUILTING by WRIGHTS
First: PROMISE, Noriko Nagoya, Aichi, Japan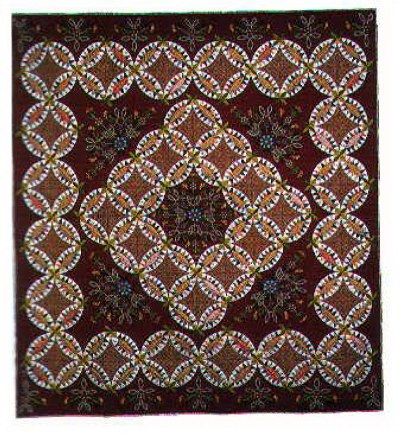 SECOND: DAD'S LONE STAR, Ricky Tims, LaVeta, CO.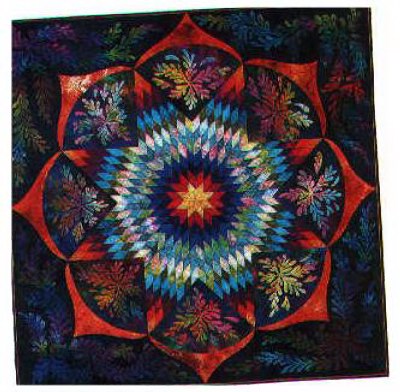 Third: HOPSCOTCH IN ZERO GRAVITY, Valli Schiller, Napierville,
IL.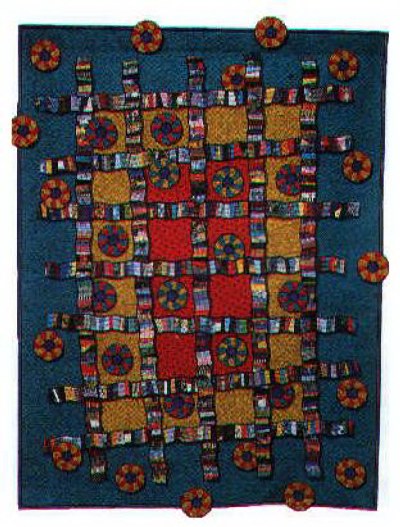 1st Entry in an AQS QUILT CONTEST--Morgan Quality Products
First: FANTASY, Sandie Lush, Winterbourne, Bristol, UK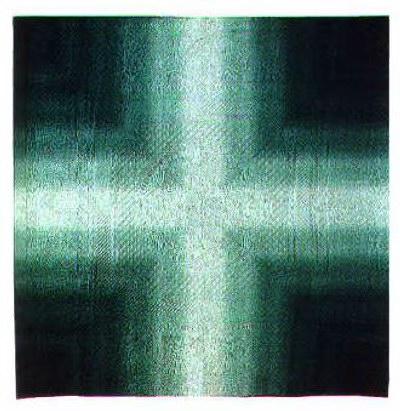 Second: Star Symphony, Kumiko Funaki, Saitama, Japan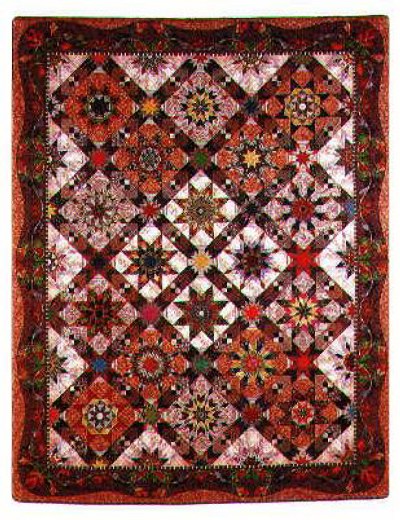 Third: 94 YARDS OF LACE, Susan Stewart, Pittsburgh, KS.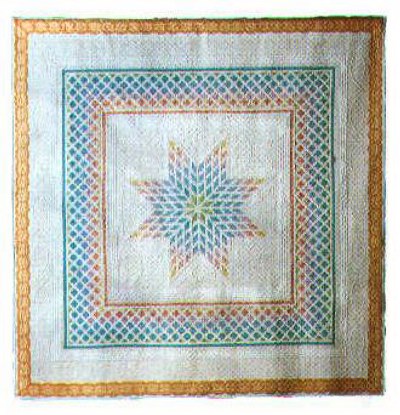 GROUP-- METTLER, Imported by A&E, Ino.
FIRST: BEST BUDS, Valli Schiller & The Sugar Land Bee, Napierville, IL.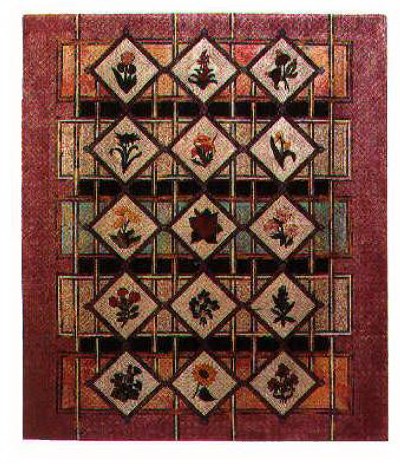 Second: GIARDINO DI LUCE, Myrl Tapungot, et al. Cagayan del Oro City, Mindanao, Phillippines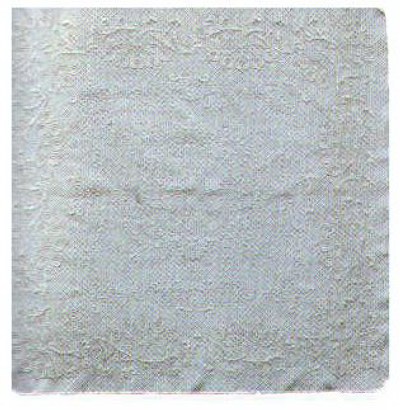 Third: STARS OF THE INLAND SEA, Claudia Myers & North Country Quilters, Duluth, MN.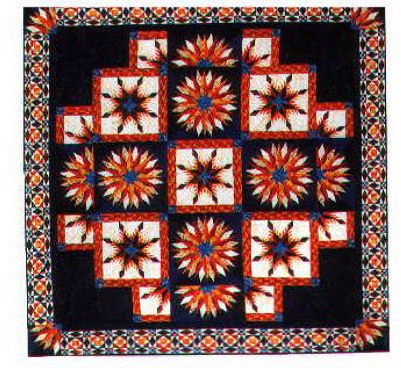 HANDMADE QUILTS -- Hoffman California Fabrics
FIRST: SWEET HEART, Noriko Kobayashi, Kounan, Yokohama, Japan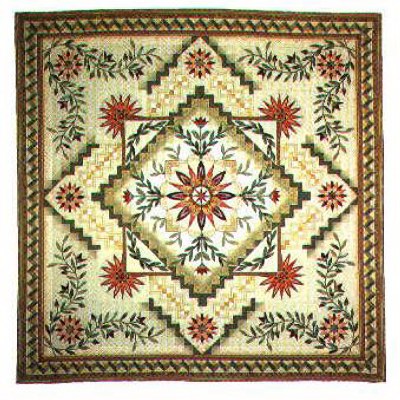 Second: 12 MONTHS OF FLOWER POTS, Yachiyo Katsuno, Tokyo, Japan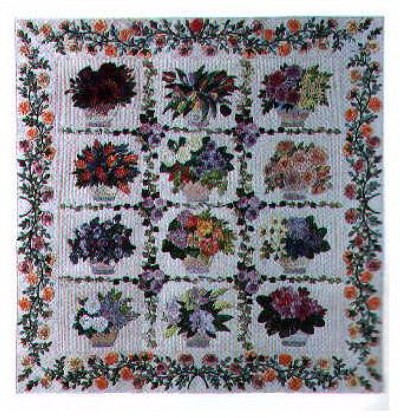 Third: 21st CENTURY MISSOURI LILY, Mary Owens, St. Louis, MO.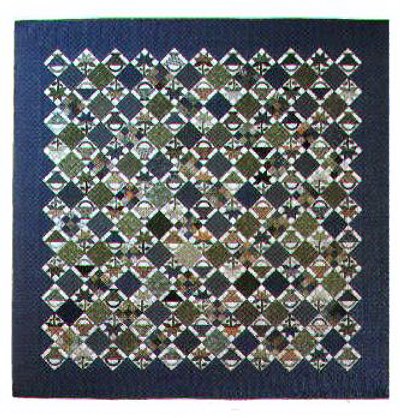 LARGE WALL QUILTS

APPLIQUE Fairfield Processing Corporation
First: THE WILD GARDEN-ECHNICEA, Rita Steffenson, Urbana, OH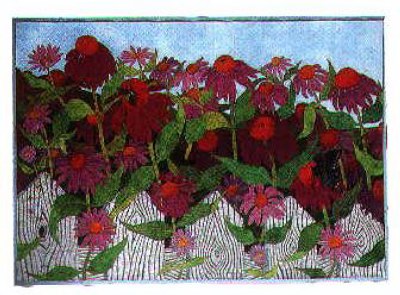 SECOND: X-RAY DU SOLEIL (X-RAY OF THE SUN) SUE GILGEN, MADISON, WI.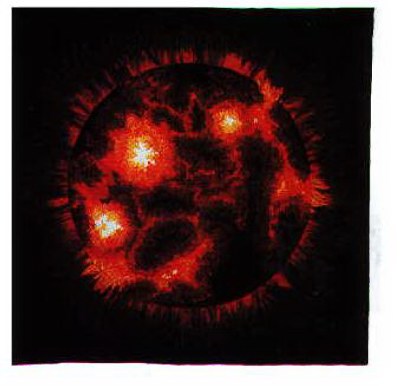 THIRD: ARMS OF LOVE, RACHEL A. WETZLER, SAINT CHARLES, IL.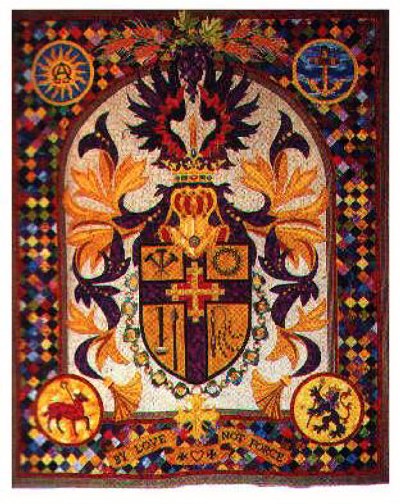 PIECED--COATS AND CLARK
FIRST: LOOKING HIGH AND LOW, JEAN BIDDICK, TUCSON, AZ.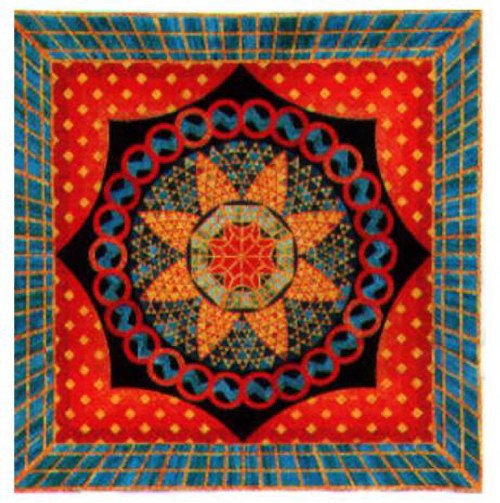 SECOND: SHIMMERING FOLIAGE, FRIEDA L. ANDERSON, ELGIN, IL.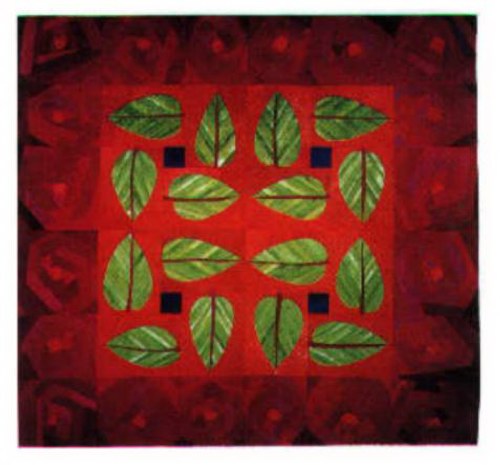 THIRD: ILLUMINATIONS, CAROL TAYLOR, PITTSORD, NY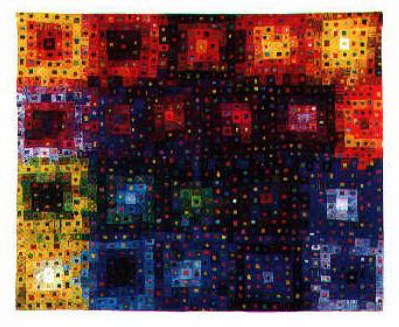 MIXED TECHNIQUES--ROBERT KAUFFMAN CO., INC.
FIRST: HEARTACHE HERITAGE, AND HAPPINESS, PAM HOLLAND, ALDGATE, SA, AUSTRALIA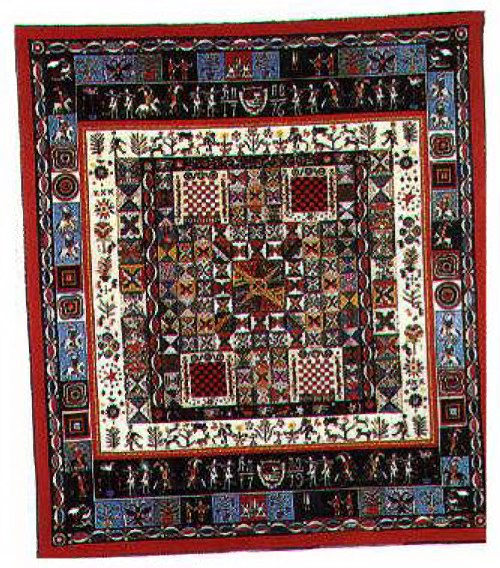 SECOND: REFRESHMENT, THIROKO TAKARADA, KITA, SAPPORO, JAPAN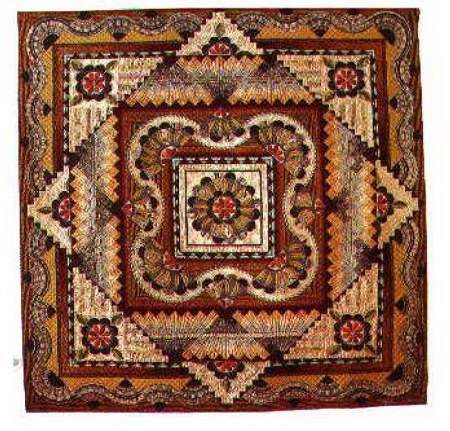 THIRD: BOUNCIN', SUSAN K. CLEVELAND, WEST CONCORD, MN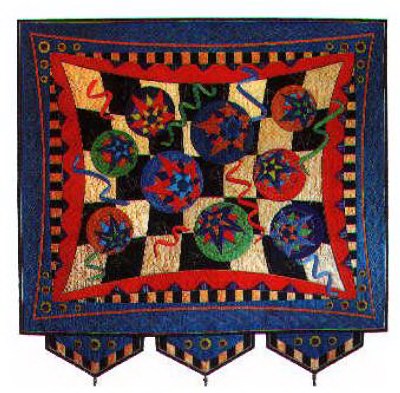 SMALL WALL QUILTS
TRADITIONAL FREESPIRIT
FIRST: PAWS AND REFLECT, SALLY COLLINS, WALNUT CREEK, CA.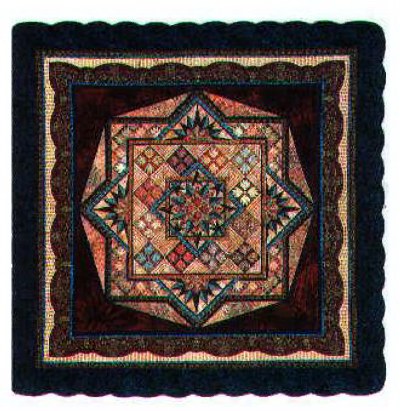 SECOND: FLOWERS FOR YOU, LIESKA MOTSCHENBACHER & CAROLYN SUSAC, COLCHESTER CT.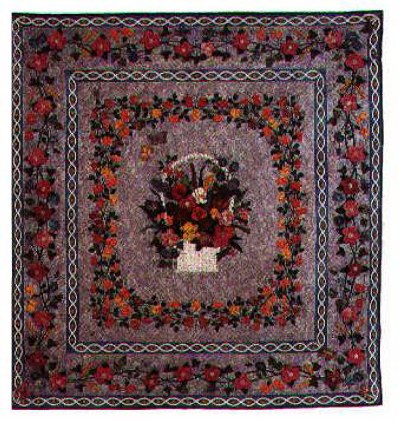 THIRD: FLOWERS FOR MATTI, SUSAN LIMATTA HORN, SEA CLIFF, NY.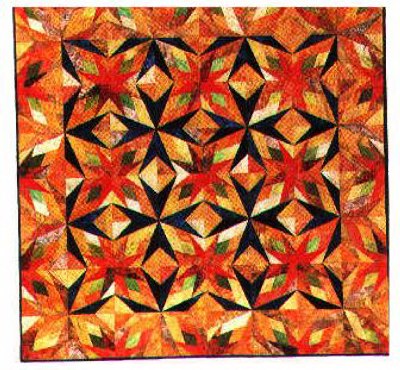 NON-TRADITIONAL--PRYM-DRITZ CORPORATION
FIRST: A TRIUMPH OF TULIPS, MELODY JOHNSON, CARY, IL.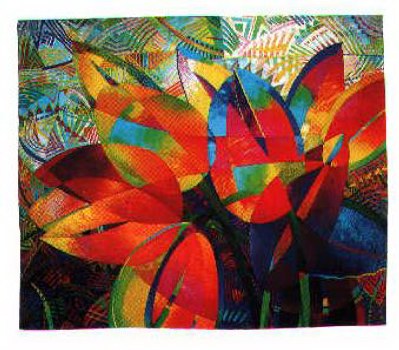 SECOND: RHAPSODY IN GREEN, RICKY TIMS, LAVETA, CO.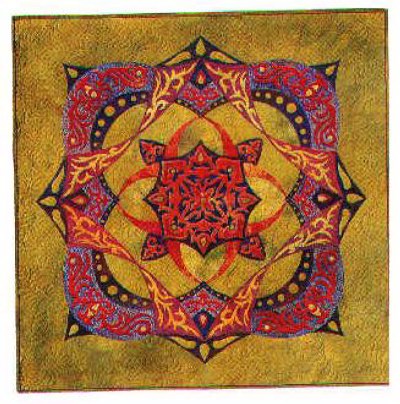 THIRD: UNDER THE SUNFLOWERS, BARBARA BARRICK MCKIE, LYME, CT.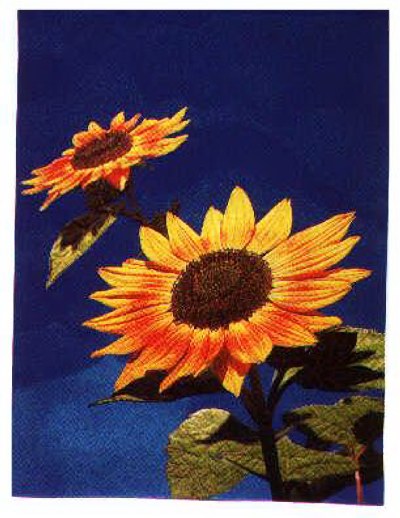 PICTORAL-- HUSQVARNA VIKING
FIRST: WANTED, NANCY S. BROWN, OAKLAND, CA.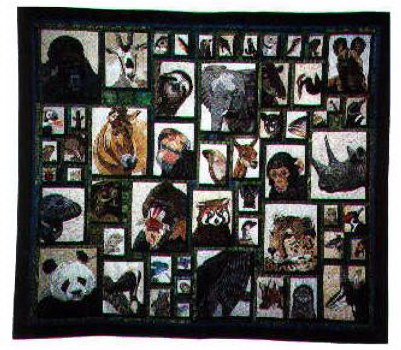 SECOND: MATERIAL GIRLS, FAYE ANDERSON, BROOMFIELD, CO.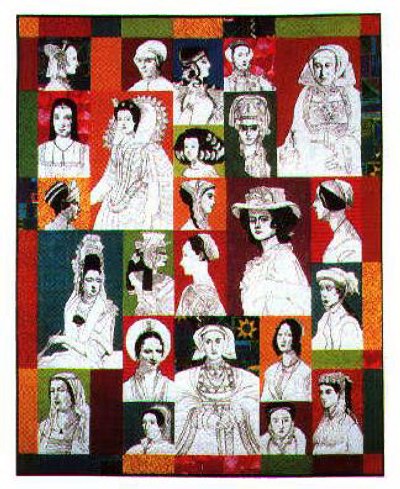 THIRD: LADY OF THE LAKE, ANNA VANDEMARK, BUTTERNUT, WI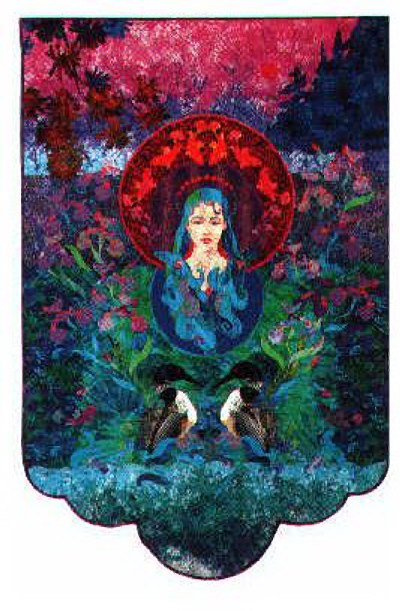 1ST ENTRY IN AN AQS QUILT CONTEST-YLI CORP.
FIRST: CELESTIAL CROWNS, TOBY LISCHKO, ROBERTVILLE, MO.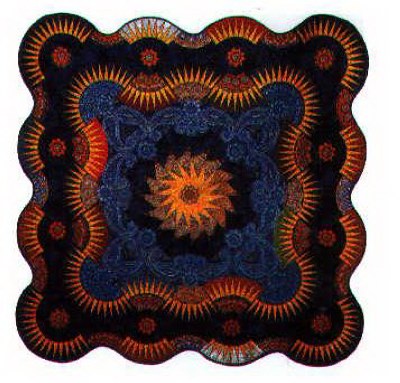 SECOND: BLACK WHITE AND WILD, CHRISTINE BRYDEN, MOSHEIM, TN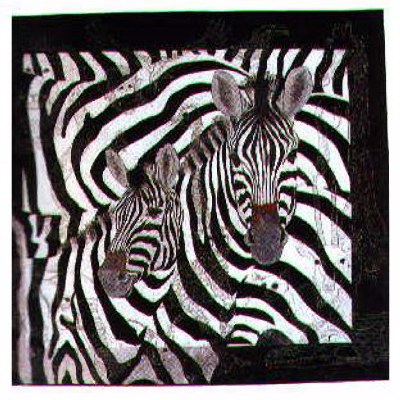 THIRD: OMOIDE (MEMORIES), VIVIAN RITTER, EVERGREEN, CO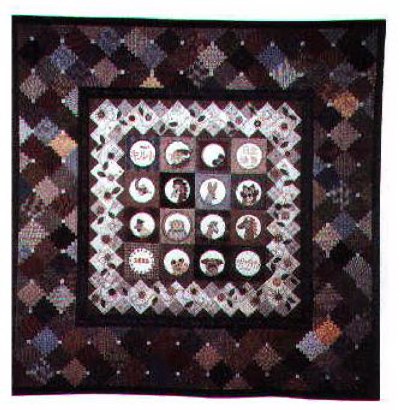 GROUP- C&T PUBLISHING
FIRST: GHOST QUILTERS IN THE SKY, ANN SEELY & JOYCE STEWART, TAYLORSVILLE, UT.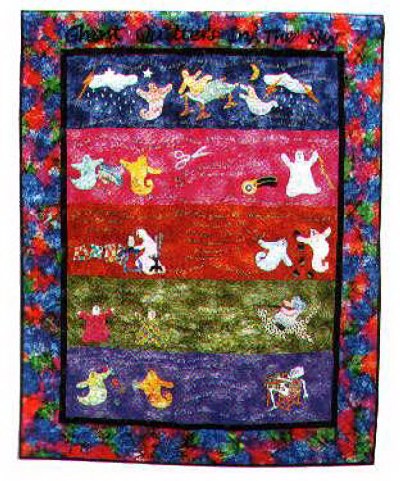 SECOND: PIECERS, TALKERS & APPLIQUERS, LYNNE G. HARRILL, ET AL, JESSUP, GA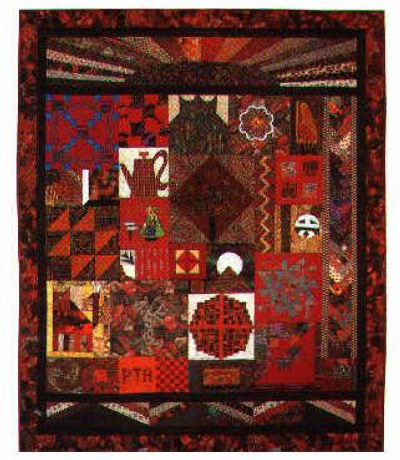 THIRD: HANDS & HEARTS OF HOSPICE, CATHERINE SIMMONS, ET AL, BOONEVILLE, IN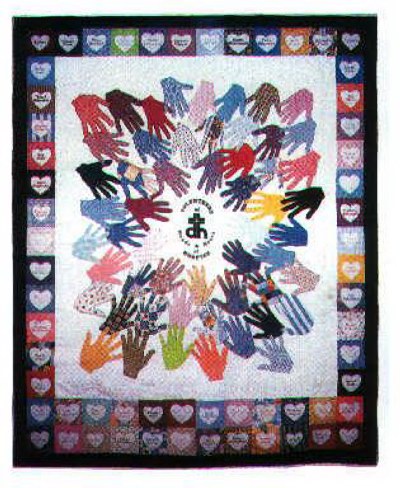 MINIATURE QUILTS--BENARTEX, INC.
FIRST: LONE STAR, SALLY COLLINS, WALNUT CREEK, CA.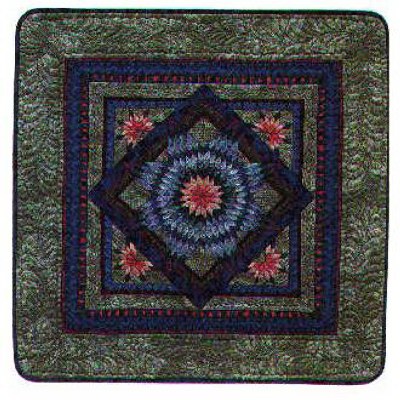 SECOND: PINEAPPLE FLAMBE, JUDY SPIERS, FOXWORTH, MS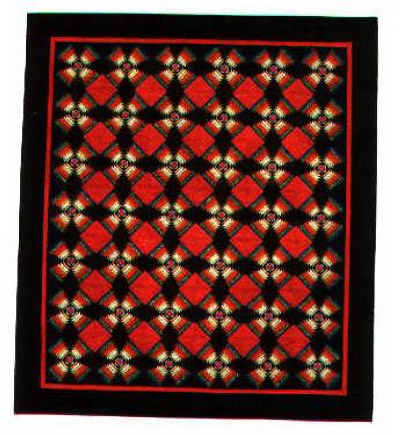 THIRD: YELLOWLICIOUS, DIANE LANE, WICHITA, KS.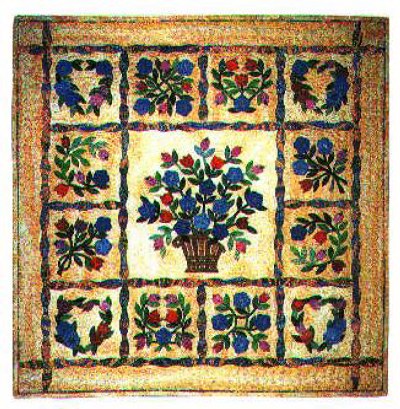 JUDGES RECOGNITION--POSSIBILITIES
FIRST: ELK RIVER SUMMER, DAVID M. TAYLOR, STEAMBOAT SPRINGS, CO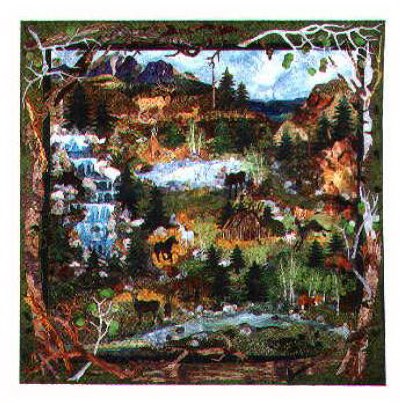 SECOND: BLUEBONNETS AND BUD-DIES, DOROTHY BLISS, BRICK, NJ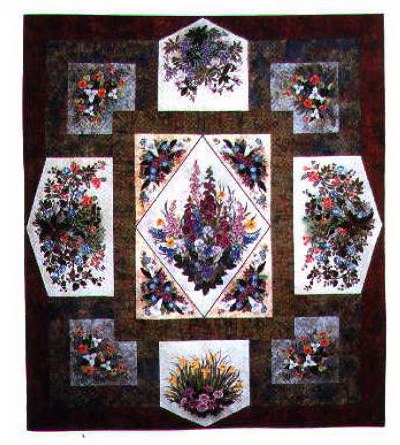 THIRD: WO IST JOHNNY D? (TOURING SWITZERLAND), KAREN HANKEN, JACKSONVILLE, OR.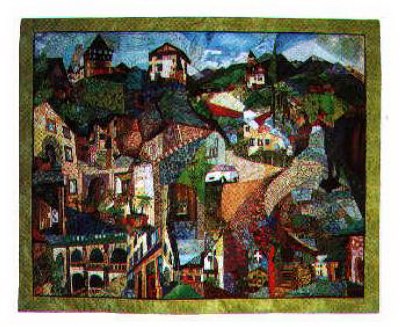 HONORABLE MENTIONS
RADIANT MOSES, BABARA A. PERRIN, PULLMAN, MI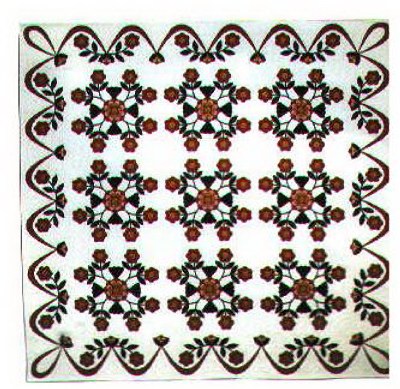 GRANDMA'S INSPIRATION, KATHLEEN ERBECK, GREEN BAY, WI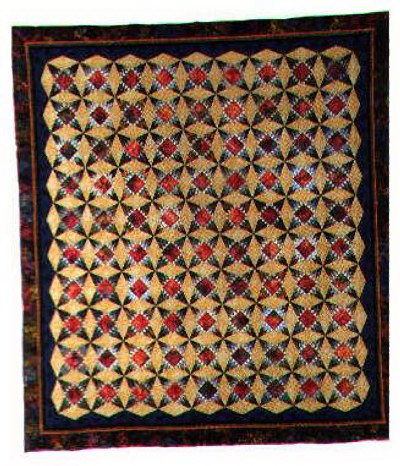 COMPASS IN A LOVE RING, PAULA PETERSON PLATTER, MEAD, OK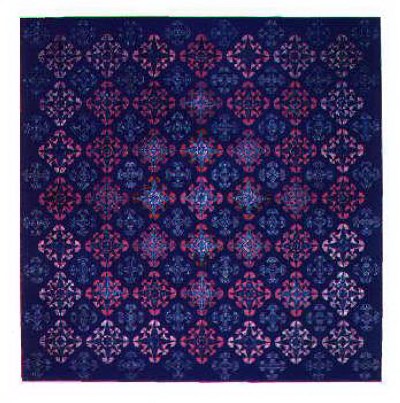 SEVEN PETTLED SQUASH BLOSSOM, AMY BRIGHT, TUCSON, AZ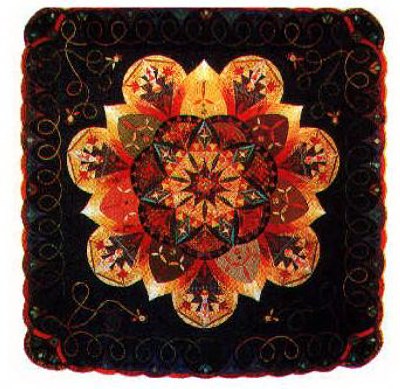 THIRTIES CRAZY SAMPLER, JERRI STROUD, WEBSTER GROVES, MO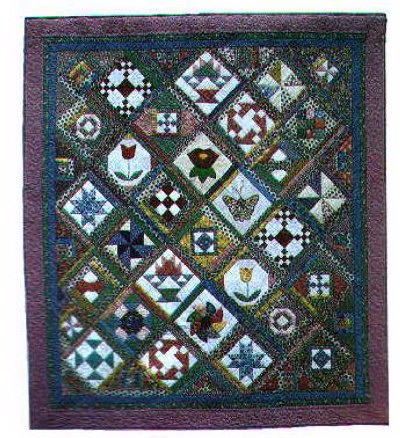 STARS FROM THE NORTH AND SOUTH, KELORA LEE GOETHE, KNOXVILLE, TN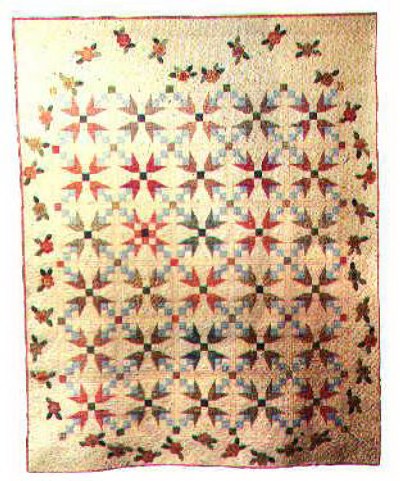 PAJAROS BONITOS (BEAUTIFUL BIRDS), MARY CHOLET RUIZ, TAMPA, FL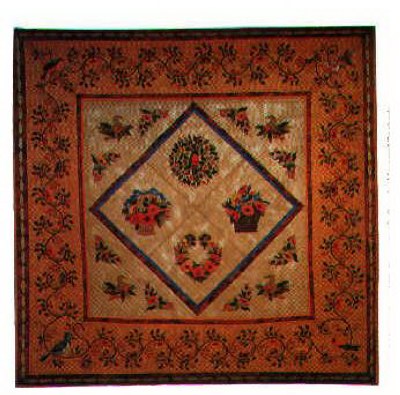 B;ACL MAGIC, BONNIE LABOWSKY, CHALFONT, PA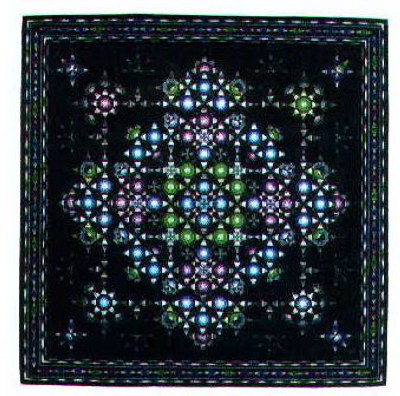 RINGMASTERS, DENISE HAVLAN, PALOS HILLS, IL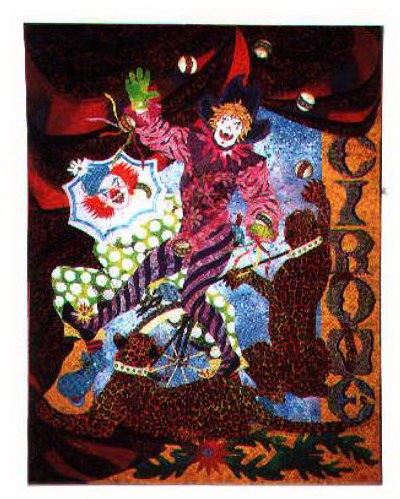 SIZZLING CRYSTALS, SUSAN NELSON, PRIOR LAKE, MN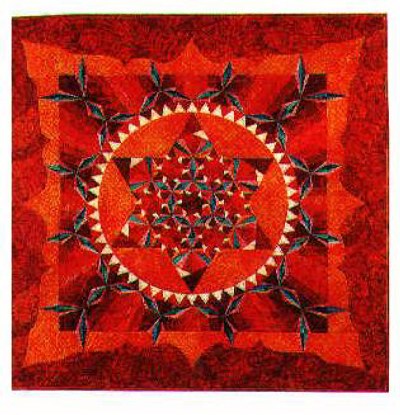 SAFETY FIRST, BARBARA OLIVER HARTMAN, FLOWER MOUND, TX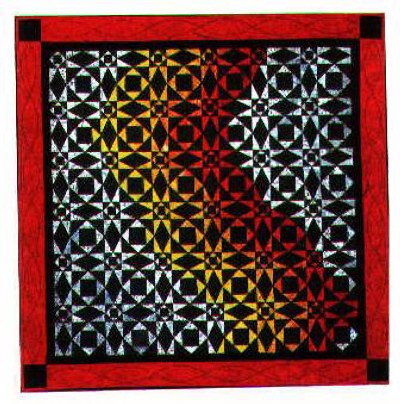 THE CONGREGATION, MARLENE BROWN WOODFIELD, LAPORTE, IN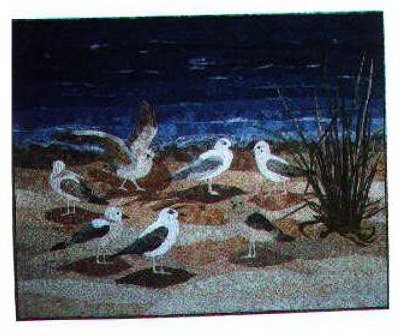 PEACE AT SUNSET, MOLLY YAO HAMILTON, TEHACHAPI, CA.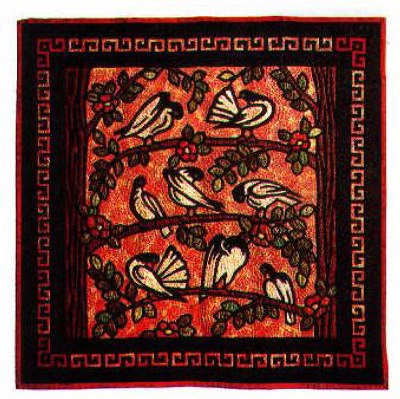 WHISPER OF CHAMPAGNE, SHARON SCHAMBER, JENSEN, UT.