About Us

Deb who is my Soul mate is an enthusiastic quilter. She was buying so many books from so many sources at vastly inflated prices! We decided to see if we could offer to quilters first quality books at discount prices.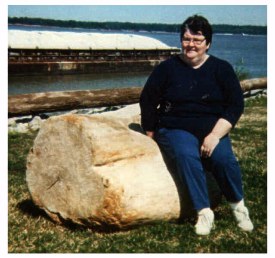 So we started "Threads in Tyme".
We offer books from such retailers as American Quilters Society, C & T, Thimbleberries, EPM, That Patchwork Place, Good Books, Krause, Chilton, Sterling, Quilt Digest Press, Rutledge Hill Press, etc.
Quality books at reduced prices.
We have been in business since 1996.
We specialize in Quilt REFERENCE BOOKS.
We are also a "full service" book store. We carry tons of books.
We used to carry tons of books online at this website, but we are currently converting this website to a non-commercial site for information about the art of quilting.
Over the next months we plan many changes that will make our web site easier to use and enjoy. We hope that you will enjoy Threads In Tyme, LTD!
Plus, we are nice folks! [:o)